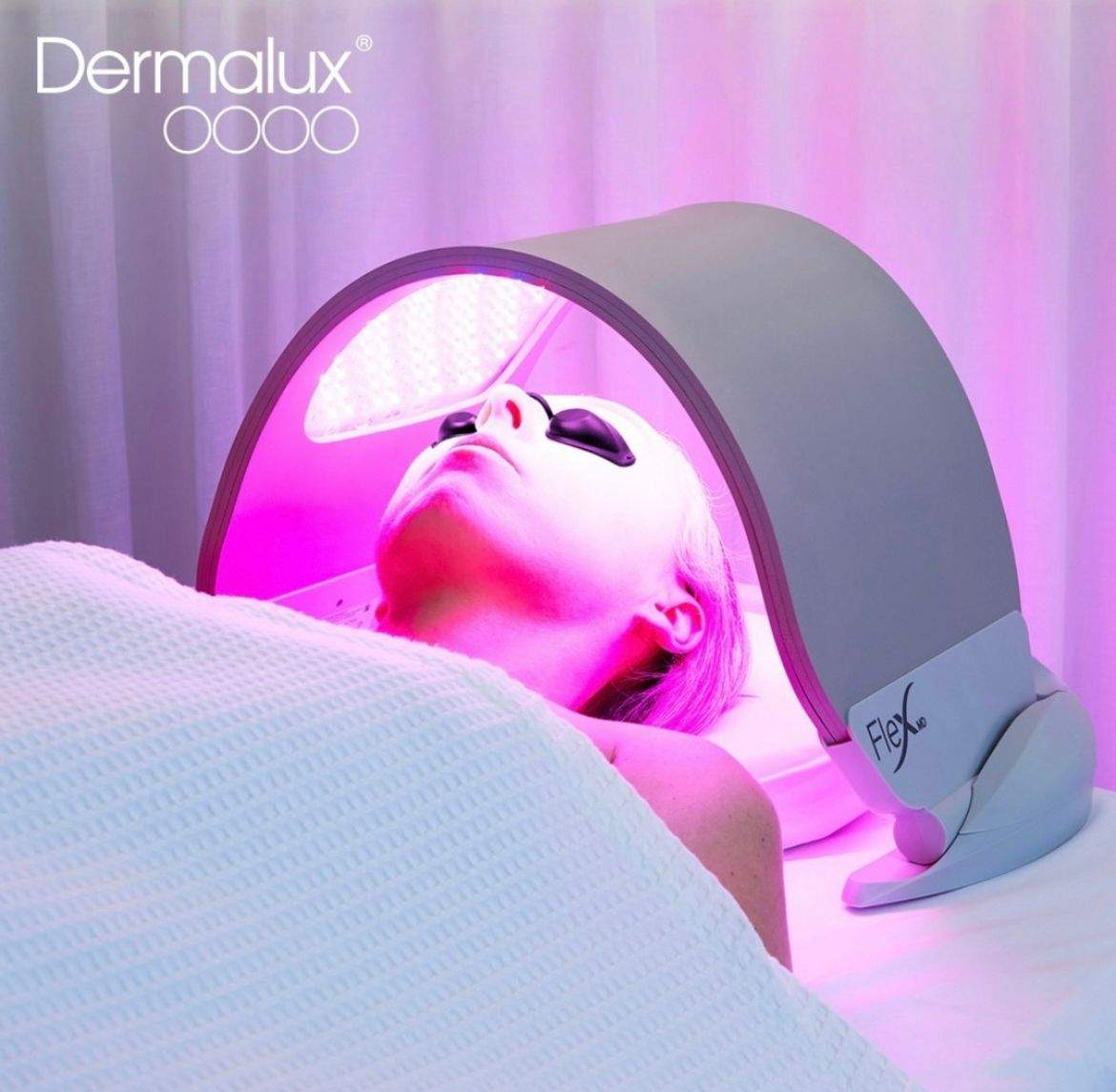 The Dermalux Flex MD is the gold standard for professional LED Light Therapy, powered by the unique Dermalux Tri Wave MD Technology.

Blue Light 415nm
This is the most proven wavelength to destroy the bacteria which causes Acne and improves skin clarity without irritation. Powerful antibacterial action also has a calming effect to reduce redness and inflammation.


Red Light 633nm
This supercharges cell energy to accelerate repair and renewal, boost collagen synthesis, increase hydration and enhance circulation to reverse the visible signs of ageing, restoring glow and vitality.


NIR 830nm
This targets deeper cells to trigger the wound healing process, calm redness and irritation, reduce pigmentation and promote healthy skin. Can be combined with Red Light for advanced rejuvenation benefits.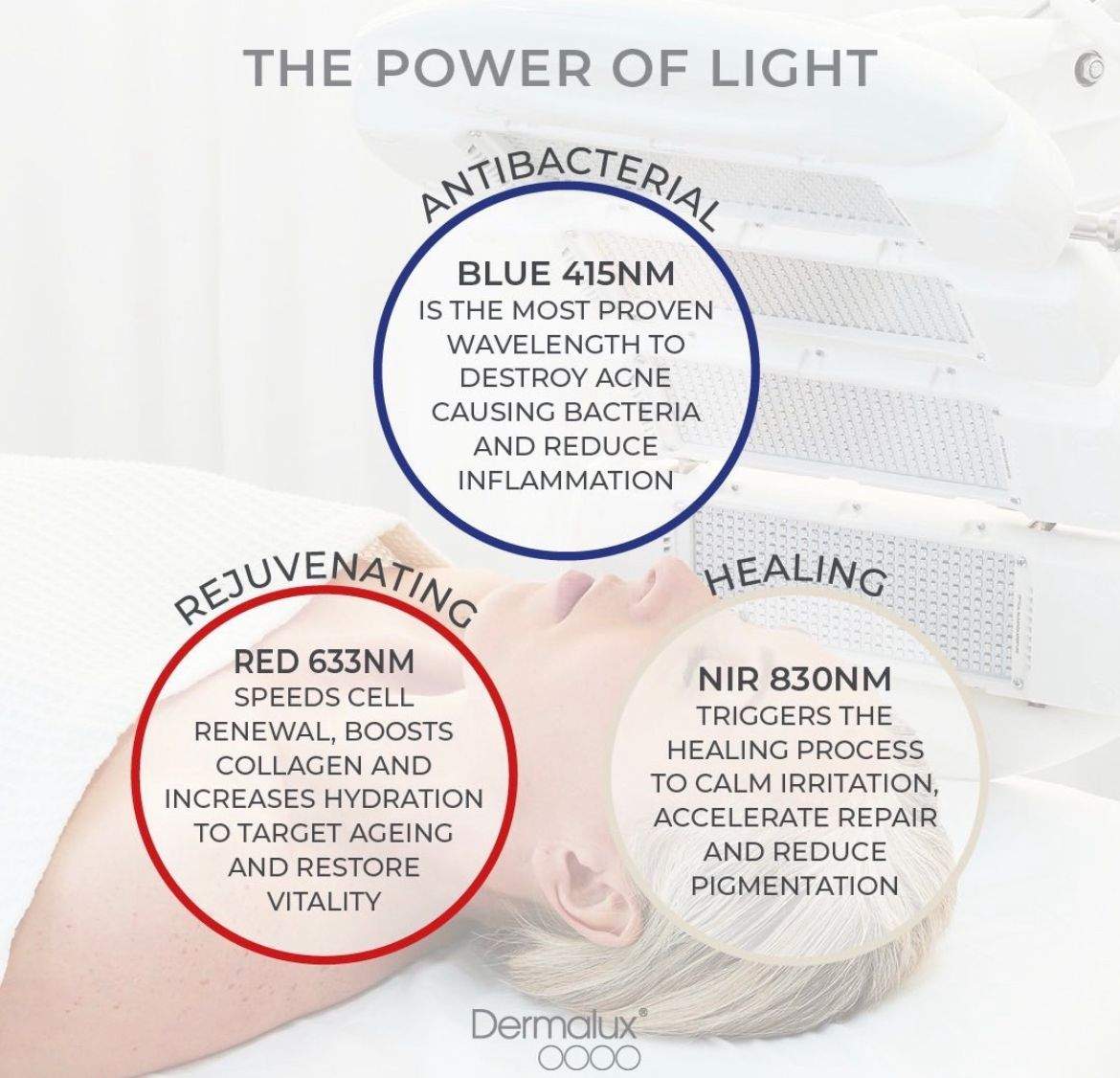 The Flex MD provides unrivalled, clinically proven results for a wide range of indications such as: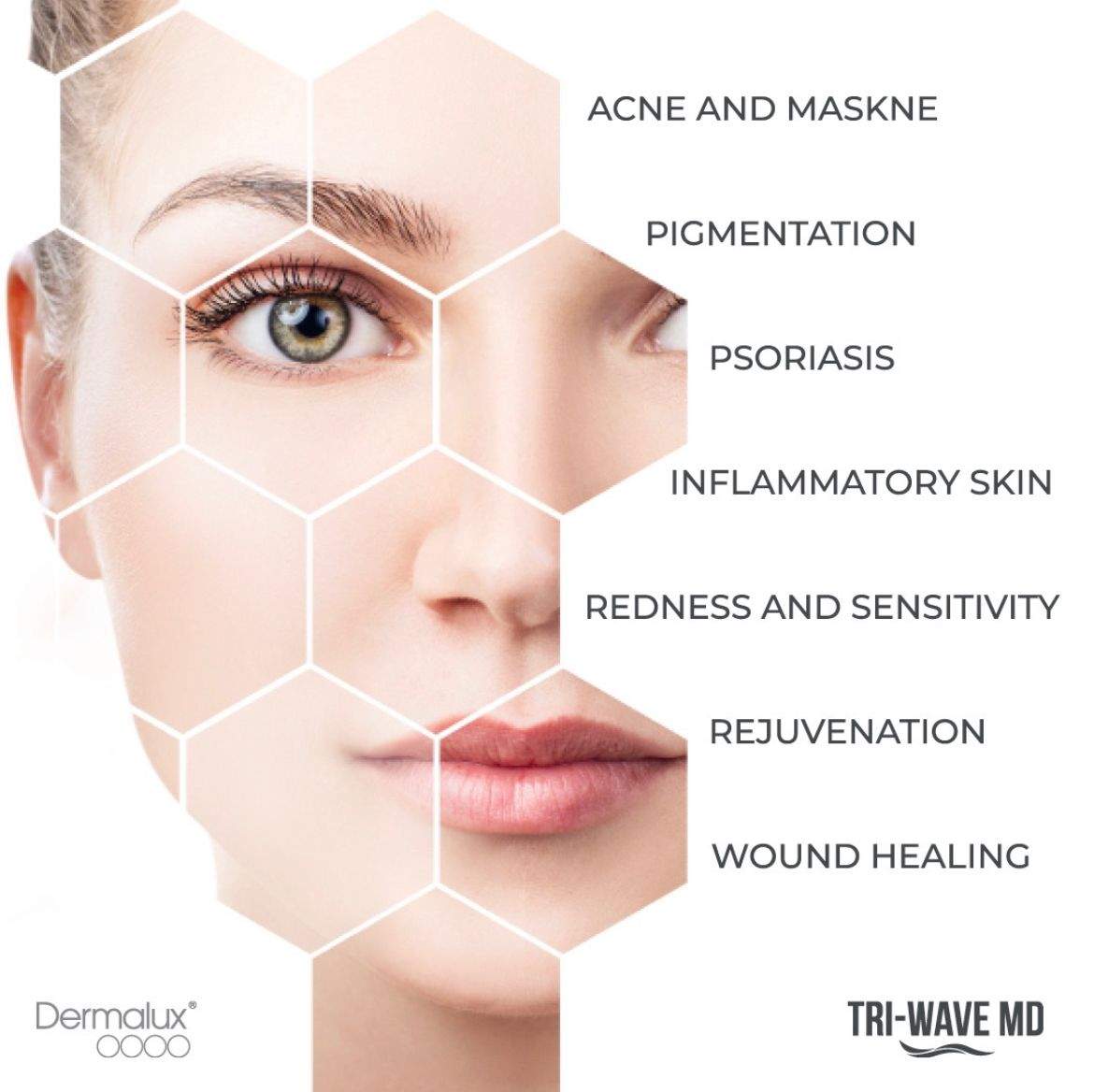 Treatment Pricing:
30 Minutes LED Therapy £50