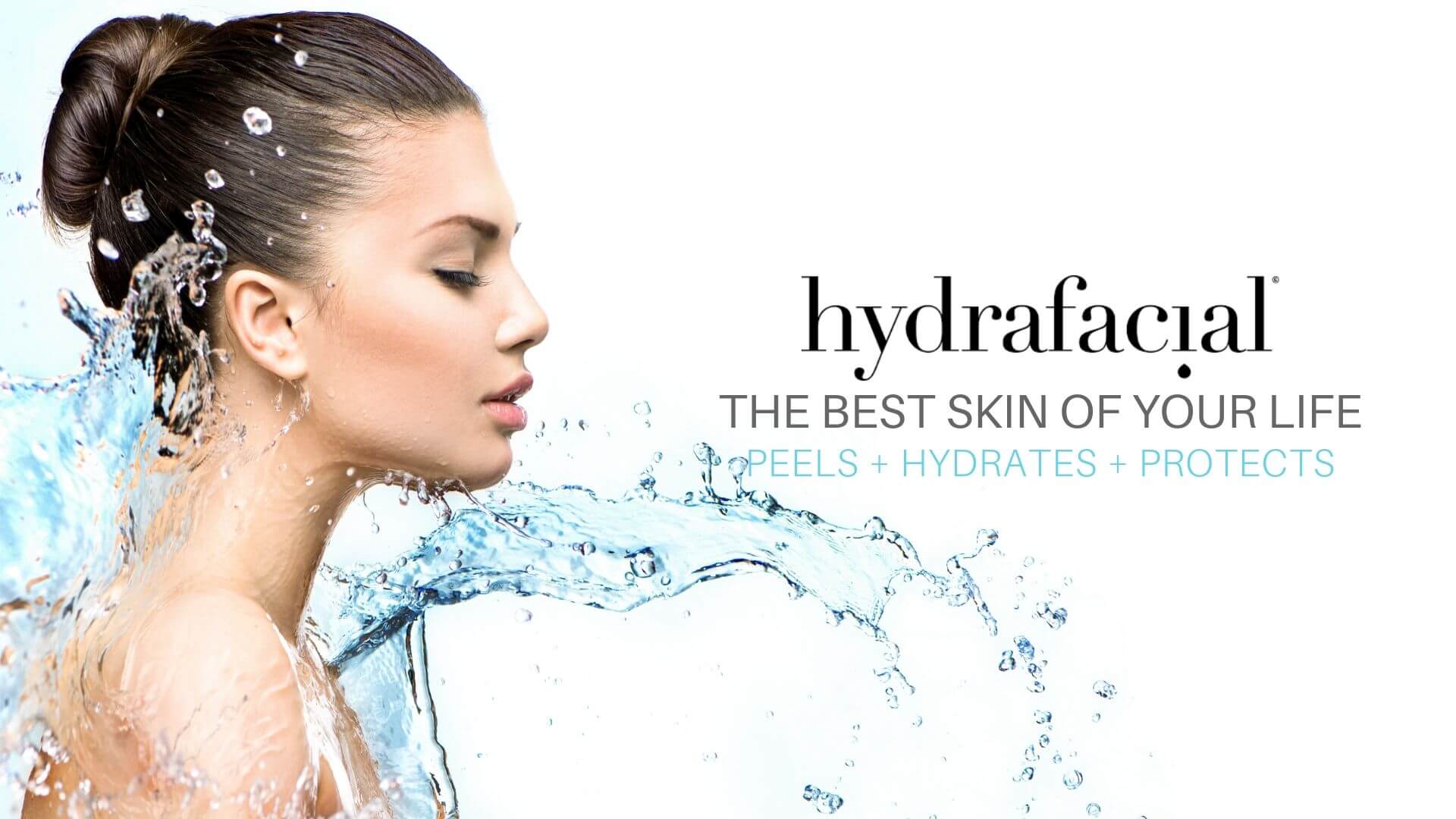 HydraFacial is the ultimate skin detoxifying and deep cleansing experience which rejuvenates your skin with active botanical ingredients. The treatment reveals glowing, refreshed and radiant skin with immediate results. HydraFacial is a treatment that everyone can enjoy and is suitable for all skin types and concerns.
How does HydraFacial work?
HydraFacial will give you instant and visible results that you can see and feel after each treatment. This patented technology follows a six-step treatment process – Detox, Cleanse and Exfoliation, Brightening, Extraction, Hydration and finally Rejuvenation. Dead skin cells and impurities are removed and the skin is hydrated with antioxidants and peptides.


What active ingredients are used?
HydraFacial uses advanced, patented vortex technology to deeply cleanse the skin and effectively deliver botanical ingredients containing nutrients such as hyaluronic acid, horse chestnut seed extract, red algae extract, zinc and magnesium peptides. HydraFacial also delivers powerful antioxidants to counteract damage from free radicals such as pollution, sun exposure and stress which can accelerate the ageing process
What are the benefits of the HydraFacial?
Effective treatment for acne and oily, congested skin types

Improves the appearance of fine lines and wrinkles

Reduces pigmentation and brown spots
The procedure employs advanced vortex technology, together with lymphatic drainage, deep cleansing, exfoliation, extraction and hydration with essential nutrients. To finish, LED light therapy is used to stimulate cell renewal and provide a relaxing end for your skin after the treatment.

If you are currently taking Roaccutane or Accutane or have done so within the last 6 months then this treatment would not be suitable for you.
Skin Health For Life Treatment: £129 approximately 1 hour
This involves the six key stages: Detox, Cleansing and Exfoliating, Brightening, Extraction, Hydration and Rejuvenation. This treatment will help boost hydration, refresh dull skin and protect against environmental factors, leaving your skin looking radiant.

The HydraFacial, which combines six treatments in one, effective yet painless, the HydraFacial is a non invasive treatment that deeply cleanses the skin to get rid of impurities and dead cells. At the same time, it delivers powerful nutrients to the skin, including antioxidants and peptides, to restore youthful complexions. The HydraFacial's rejuvenating effects are instantly visible after the first facial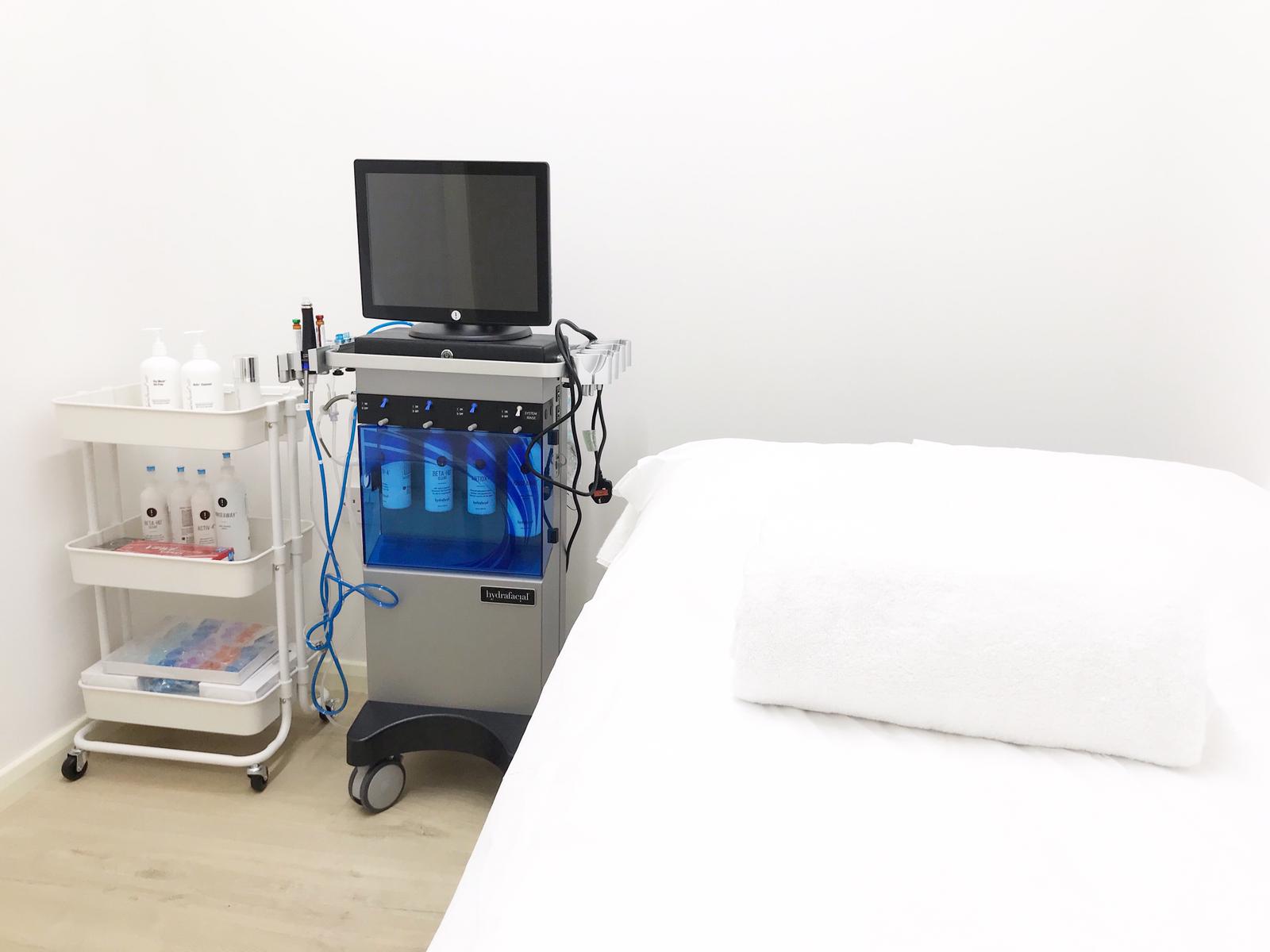 Anti Ageing Treatment: £159 approximately 1 hour 15 minutes
This targeted HydraFacial Anti-Ageing treatment uses the Derma Builder multi-peptide anti-ageing serum to help diminish the appearance of fine lines and wrinkles, while also enhancing the skin's elasticity, for visibly noticeable plumping and tightening of the skin.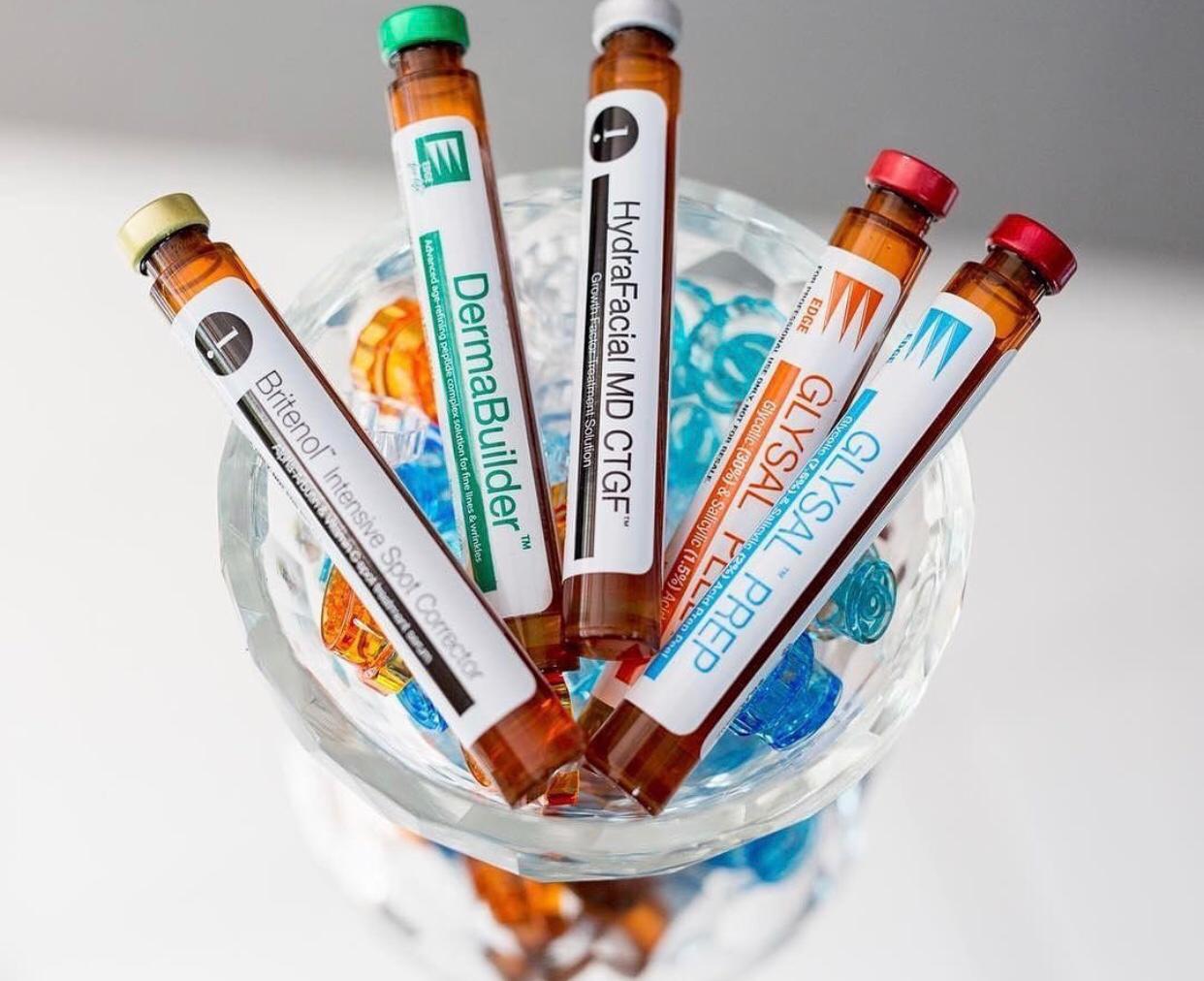 Acne Treatment: £159 approximately 1 hours 15 minutes
HydraFacial Acne and Acne Scarring treatment helps to improve active acne by reducing the build-up of excess oils and also improve scarring by deeper exfoliation using natural salicylic acid and application of different strengths of GlySal peel. Improvements can be seen from your first treatment.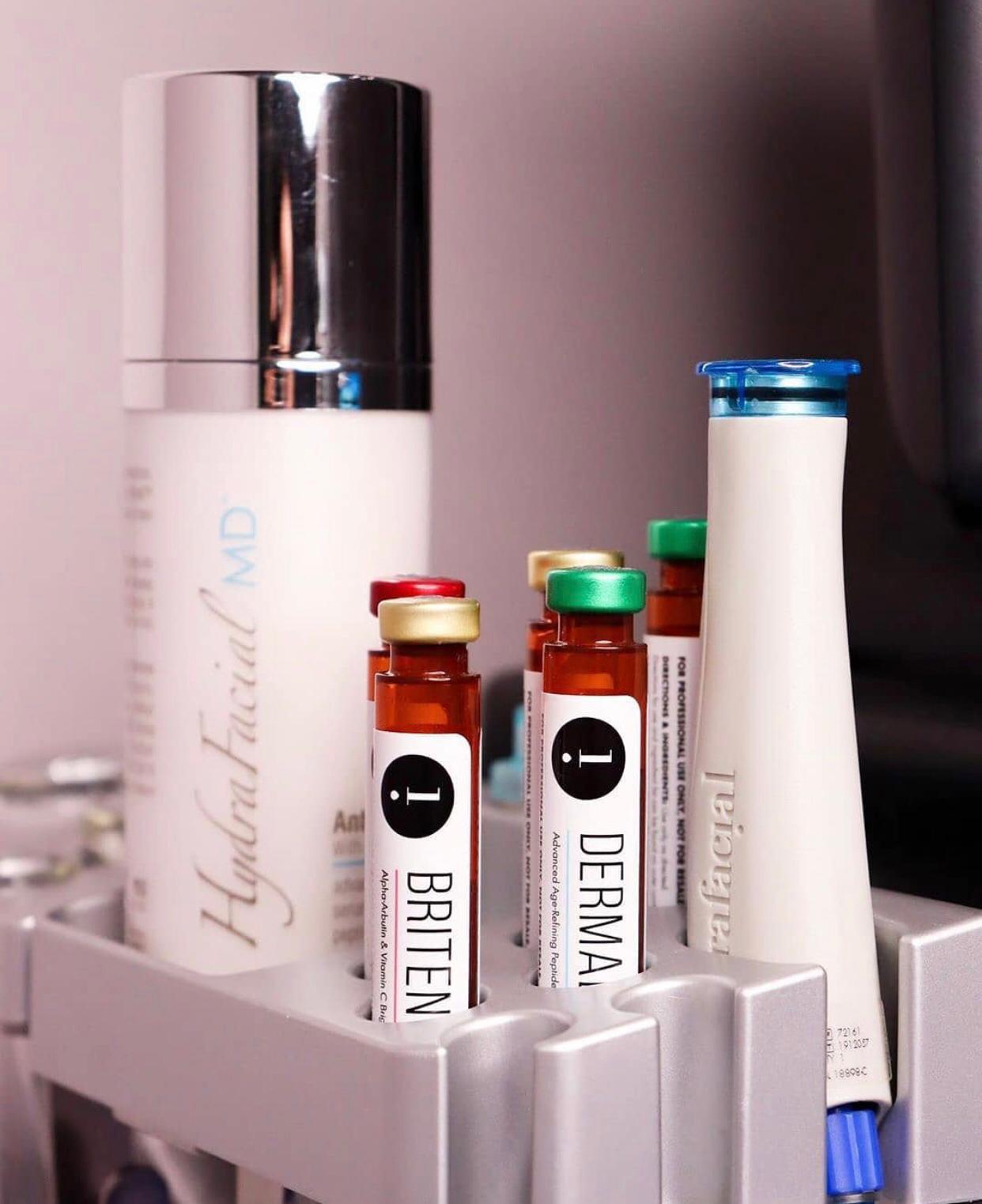 Pigmentation Issues: £159 approximately 1 hour 15 minutes
The HydraFacial skin brightening treatment which features the Britenol Vortex-Booster™ is clinically proven to minimise the appearance of brown spots! Specially formulated to awaken dull skin, the treatment targets dark spots and sun damaged areas, leaving skin glowing with a more even complexion.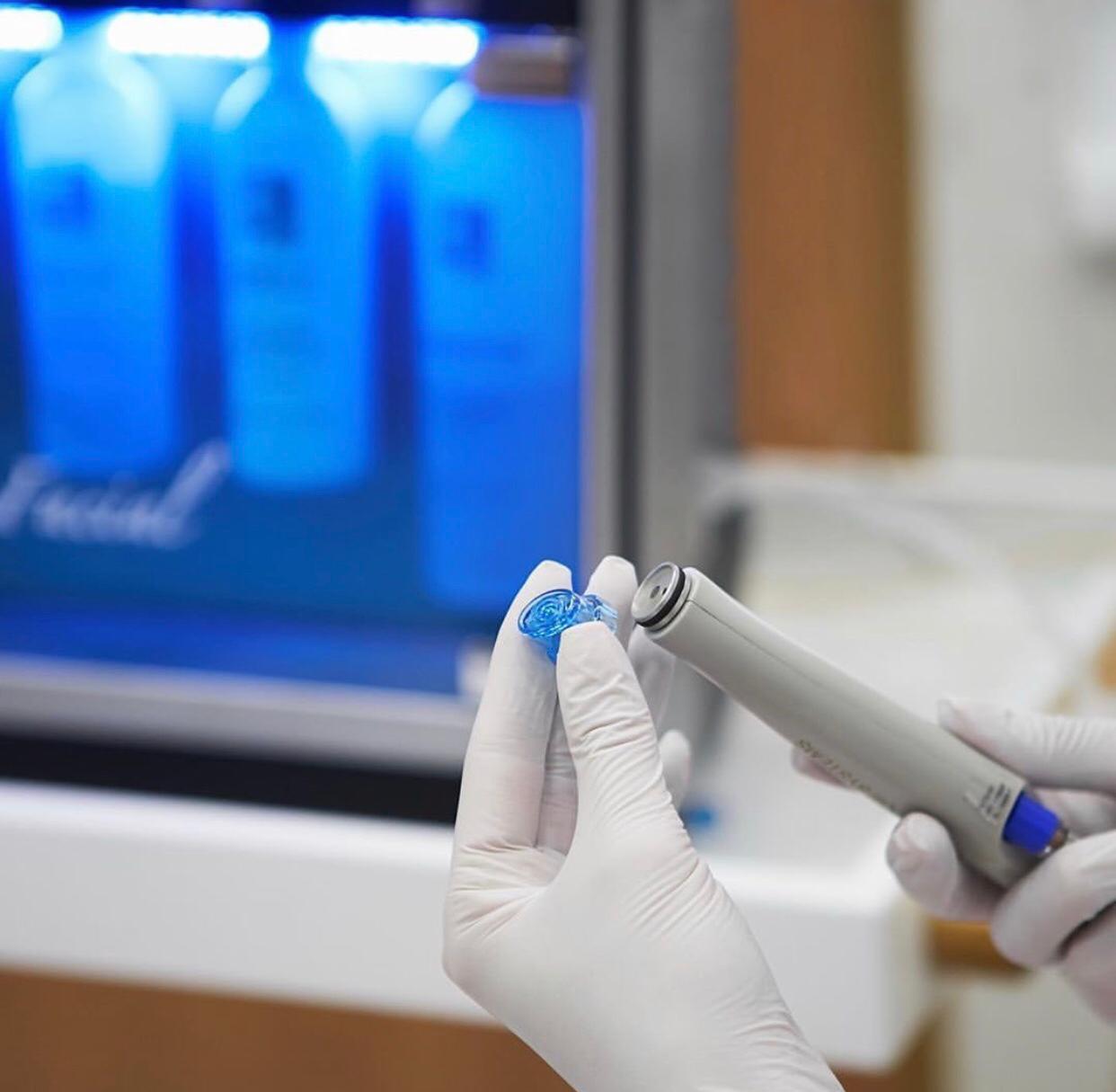 Murad Retinol Booster: £179 approximately 1 hour 15 minutes
This potent serum accelerates the skin's surface renewal and plumps to minimize the look of wrinkles, evens skin tone and promotes a youthful, radiant finish.

Minimize the look of wrinkles in an instant and see incredible lasting results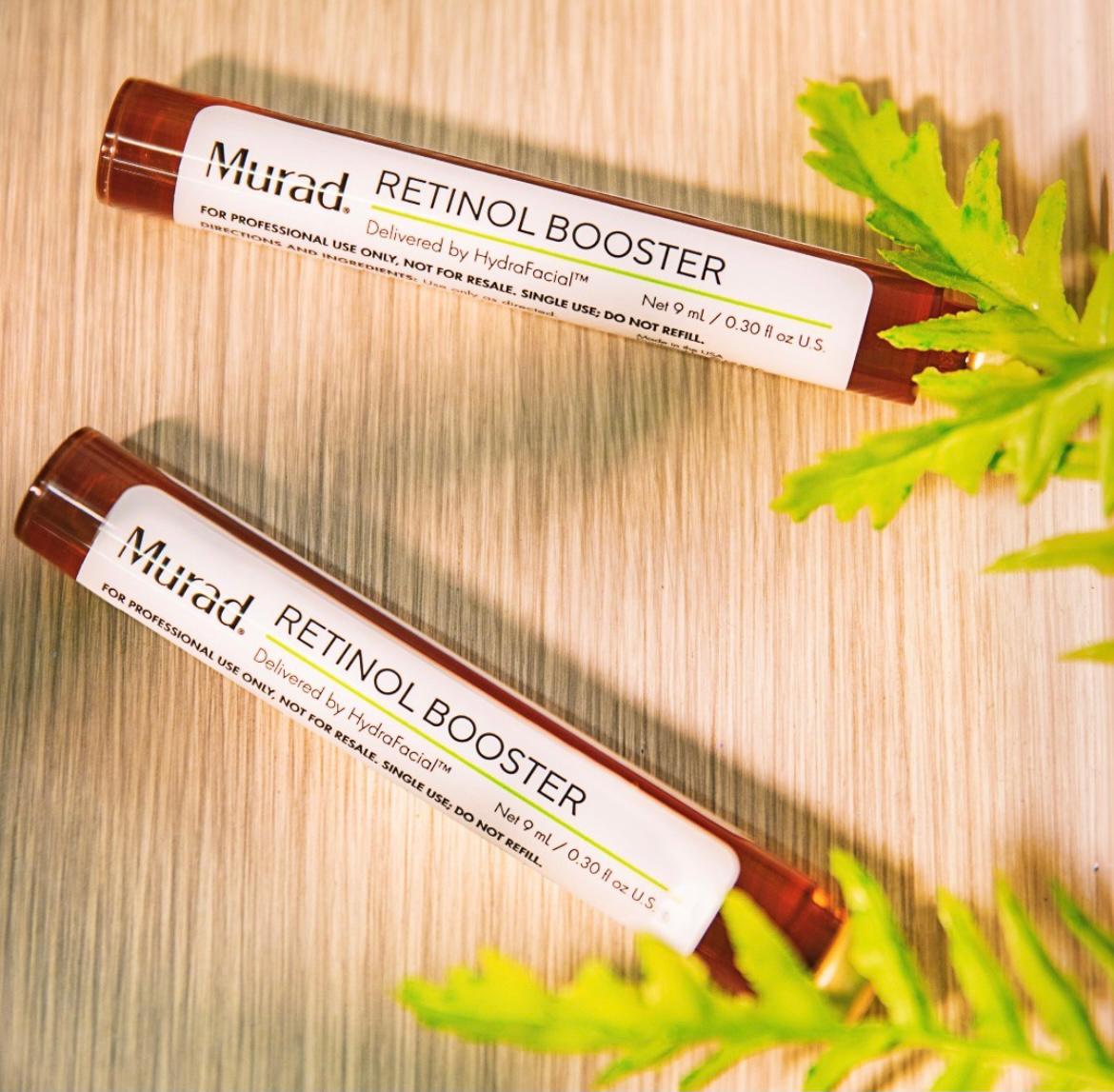 Benefits:

Accelerates skins surface renewal and instantly plumps to minimize the look of wrinkles, even tone and boost youthful radiance




Rapid renewal while being gentle on the skin




Plump skins surface




Exfoliates and smooths




Ingredients:
Retinol Tri-Active Technology




Micronized collagen peptides




Glycolic acids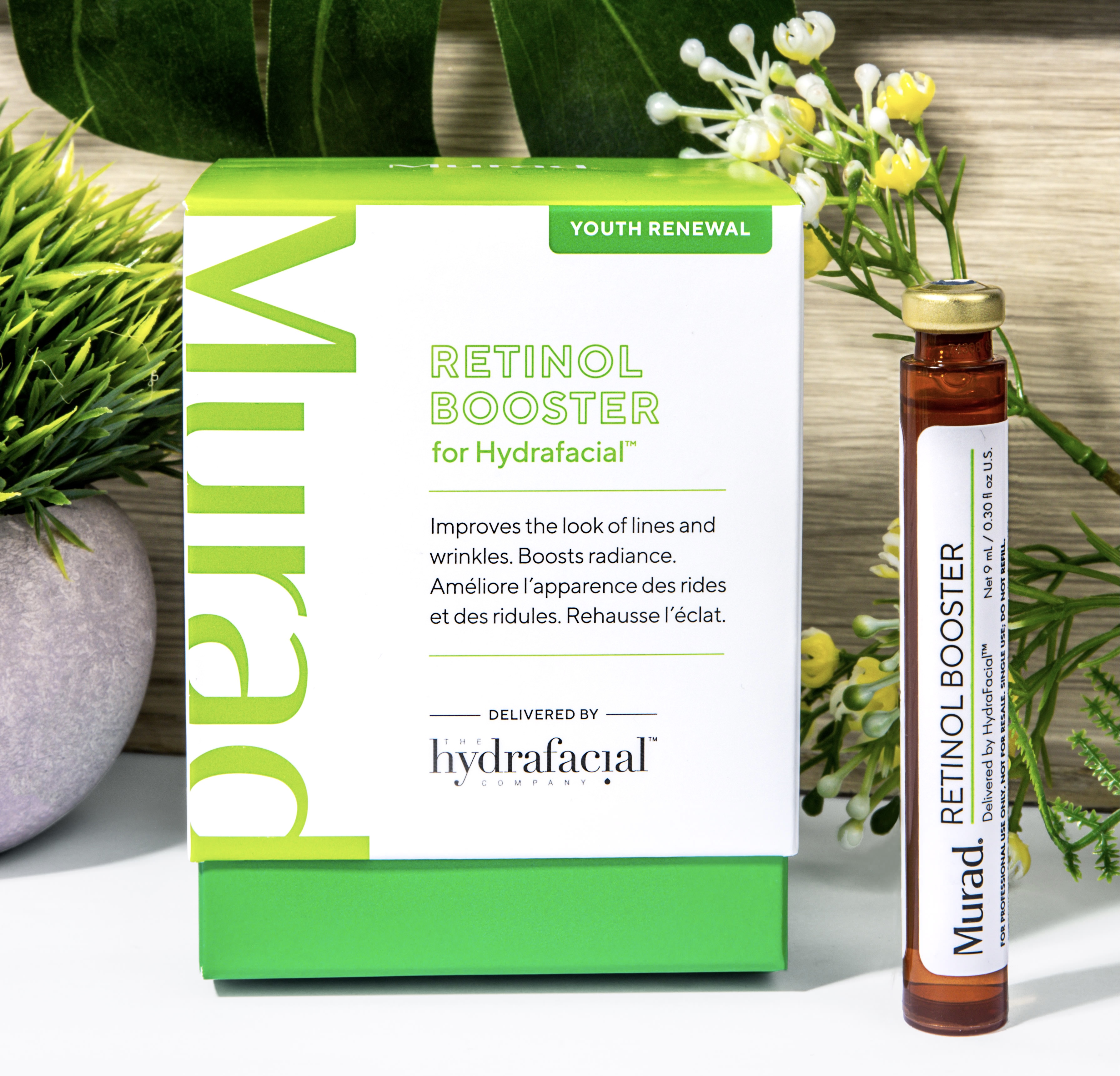 Perk Eyes / Perk Lips £169 for single addition £199 for both to the Skin Health for Life Treatment
Perk is the world's first hybrid facial treatment for the eyes and lips that can be added to our HydraFacial. It is a professionally delivered exfoliating, hydrating and rejuvenating treatment that includes take home products to prolong the benefits