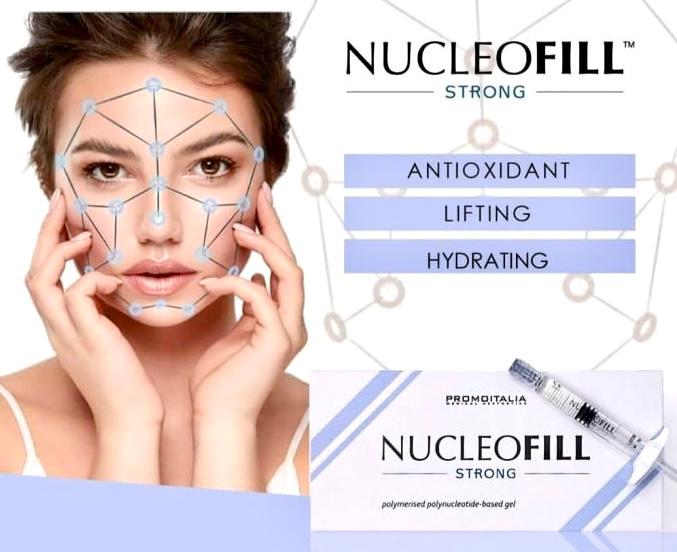 What is Nucleofill?

Nucleofill is the new-generation of natural polynucleotide- based, bio-stimulation treatment injectable, it is developed with a high viscosity for deep renewal and bio-restructure of the skin. This innovative treatment works on the three level: lifting, antioxidation and hydration. It is a unique, triple action at the cellular level, which gives the effect of visible and long lasting rejuvenation.


How does Nucleofill work?
The skin will be introduced to the bio-stimulation process to increase production of collagen and elastin. It will start to regenerate, thicken and firm. Additional antioxidant and moisturizing effects will help to notice a visible rejuvenation of the skin. The treatment involves injection at several points in the target area, from which the product spreads to treat dermis over the entirely of the region, much like Profhilo.


What are the benefits?
skin revitalization

improvement of skin elasticity

reduction of saggy skin-lifting effect

reduction of photoaging and photo-damage

improvement of skin hydration

skin-regeneration

anti-aging prevention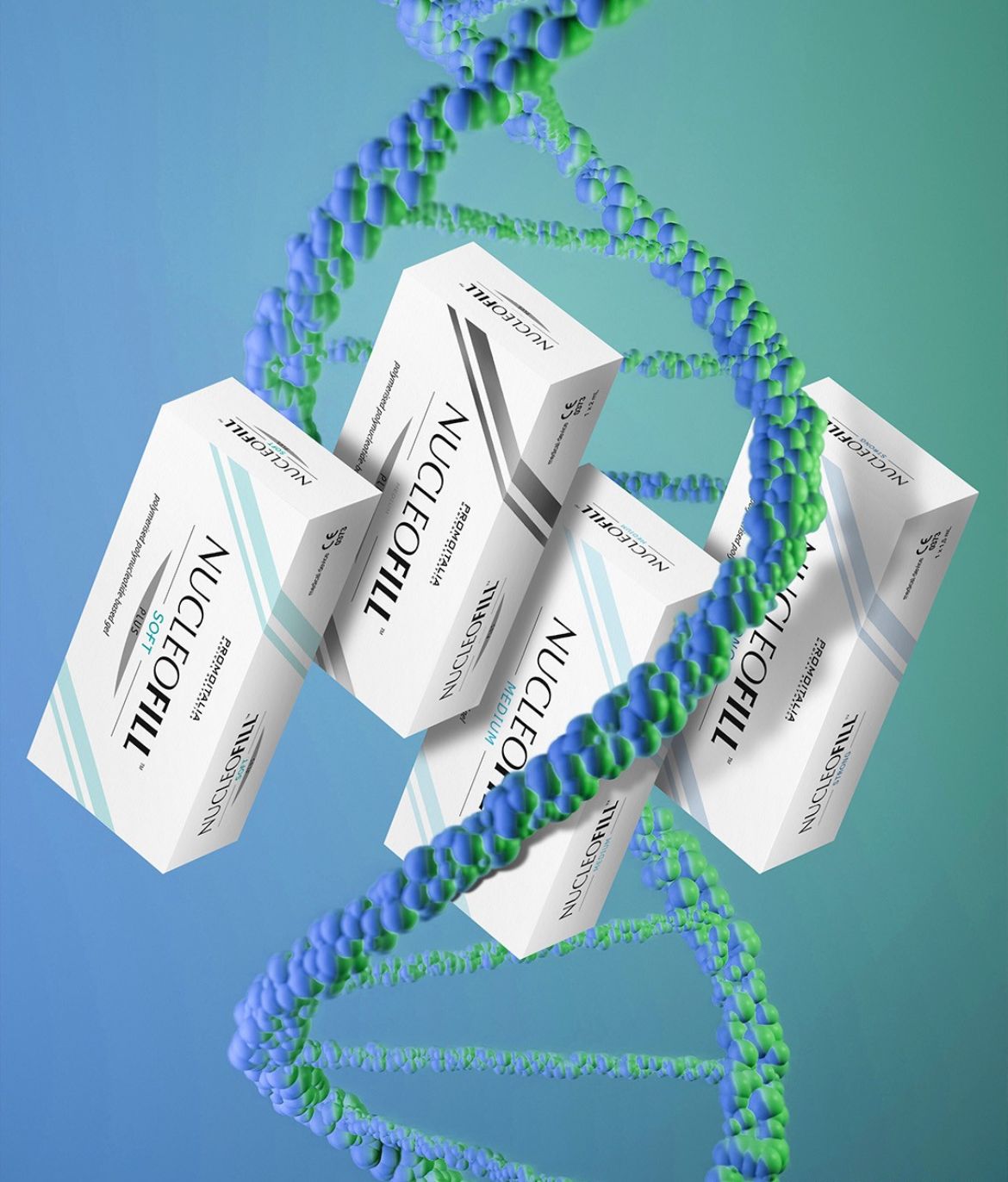 What areas can be treated?


Any areas of the body can be treated with Nucleofill. The most popular areas being the face and neck. Nucleofill hair can be used to improve scalp health and over time may enhance hair growth. Nucleofill soft can be used directly around the eyes to improve areas of skin laxity and crepeyness around the eyes.


What is the downtime?


There is very minimal downtime with Nucleofill. There are often raised bumps from the injection points but these subside within a few hours. There is a small risk of bruising and /or swelling after any injections. To reduce the risk of bruising. we suggest that you avoid omega-3 fatty acid supplements, blood thinner and alcohol for 48 hours prior ro your injectable treatments.



How often can i have Nucleofill?


A course of 2-3 treatments is recommended. two to four weeks apart, then repeat this every 6-9 months. However more frequent sessions can be done without risk.


Aftercare


Make up and strenuous exercise should be avoided for a 24 - 48 hours post -treatment. However, sterilized make up such as MELINE tinted BB cream can be used directly after the procedure.



Treatment Price : £250 per session