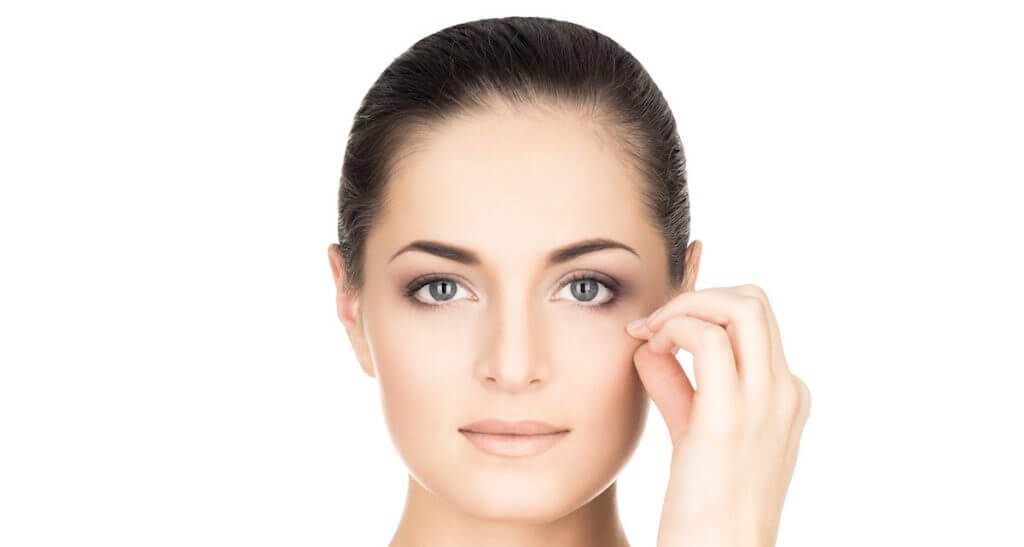 What is Infrared Skin Tightening?
Near infrared (NIR) skin tightening is a non-surgical, non-invasive skin rejuvenation treatment which helps ageing, sagging and crepey-looking skin to appear firmer and more youthful. Working with your body to naturally stimulate the production of new collagen, achieving effective results without the risks and costs associated with plastic surgery or Botox anti-wrinkle injections.
It uses infrared light energy to penetrate the tissue under the skin's surface, leaving the top layer of skin unaffected.
This treatment is less aggressive than chemical peels or laser resurfacing, the procedure can rejuvenate ageing skin painlessly and with no side effects or downtime. It provides a longer-lasting results compared to 'quick-fix' solutions such as home-use firming creams.
NIR is suitable for The face and neck.
How does it work?
The procedure uses a safe level of infrared light that is able to penetrate the deeper layers of skin. The light energy heats the water in the skin tissue and causes collagen fibres to contract and tighten.
It also stimulates fibroblasts to repair skin cells and produce new collagen. This helps to smooth out fine lines and wrinkles, and gives long-lasting firmness to sagging skin.
Because the NIR light energy only heats the deeper layer of skin that contains collagen, it leaves the top, surface layer unaffected.

What happens during the treatment?
Before we start the treatment, we apply an oil to your skin which allows the laser to glide over the skin and also assists in heating the skin to reach the desired temperature. We then pass the NIR hand piece over the targeted areas of your skin. This heats up your skin until it reaches a working temperature of between 39 and 42 degrees Centigrade. We maintain this temperature for a further 10 to 15 minutes. Depending on the size of the area we are treating, the whole procedure should be completed in about 30 to 40 minutes.
Is the treatment painful?
You should not feel any pain during the NIR skin tightening. You will feel a warm sensation, similar to being on a sun bed, which at most might be slightly uncomfortable. The hand piece has a built-in cooling system to prevent the surface layer of your skin becoming too warm.
Are there any side effects?
Because the treatment involves heating your skin to a relatively high temperature, you should expect some redness afterwards.
You may also have some mild swelling, but this and the redness should settle down within a few hours (24 hours at most).
Other than this, there is no downtime and you can continue with your day immediately after treatment.
How soon will I see the results?
You should notice your skin looking firmer immediately after the treatment and lines and wrinkles less prominent. This is partly due to the slight swelling that is a normal side effect of NIR skin tightening.
When this swelling has gone down (within 24 hours), the treated skin will feel smoother and you will see some improvement.
However, the most significant results happen gradually over the following 2 or 3 months. In this period, the tightening becomes more visible as the skin forms new collagen.
How many treatments will I need?
Some patients have achieved their expected results after only one treatment. Most people, though, benefit from a course of 3 to 6 treatments, at intervals of up to 3 weeks. A few patients may need up to 8 treatments, depending on their skin condition and expectations.
During your consultation for the procedure, we will discuss the number and frequency of treatments that you need to achieve optimal results.

How long do the results last?
NIR skin tightening treatment can help to reduce some of the visible signs of ageing skin. We normally expect the results from the treatment to last for a year at the least, and more often up to 2 years. NIR can't, however, completely halt the ageing process, and you may continue to need top-up treatments to maintain results.
The Procedure
The procedure usually takes 30 – 45 minutes depending on the size of the area to be treated. The number of treatments you will need will depend on the area being treated and condition of your skin. A series of up to six treatments at 2-3 week intervals is usually recommended to achieve the desired result of smoother, tighter skin.
You will notice an immediate improvement following treatments, however you will see further improvements develop gradually over a period of 1 – 3 months as new collagen is formed and your skin tightens further. Results can be maintained with just one or two single treatments a year. Treatment is generally considered by most people to be 'near' painless, with only a warm sensation or feeling of heat felt during the treatment.
You may experience lingering warmth, tightness, swelling or redness in the treated area, which often fades within a few hours of treatment and seldom lasts more than a few days. Generally, you can receive a treatment and go back to work or to other activities without any recovery time.

Prices
| | | |
| --- | --- | --- |
| | Single Session | |
| Neck | £70 | |
| Face | £100 | |
| Face & Neck | £130 | |